It might seem nonsensical since the dunes look calm and peaceful, but it's not a good idea to explore dunes. In addition to being illegal in many coastal towns, here are six other reasons why you should stay off the dunes:
1) Dunes store sand that help diminish potential shoreline erosion.
2) Dunes absorb the impact of storm surge and high waves.
3) Dunes prevent water from flooding coastal towns.
4) Dunes provide habitat and crucial nesting area for threatened and endangered species.
5) Dunes create a relaxing backdrop to any beach.
6) Dunes buffer the full force of the ocean and protect property.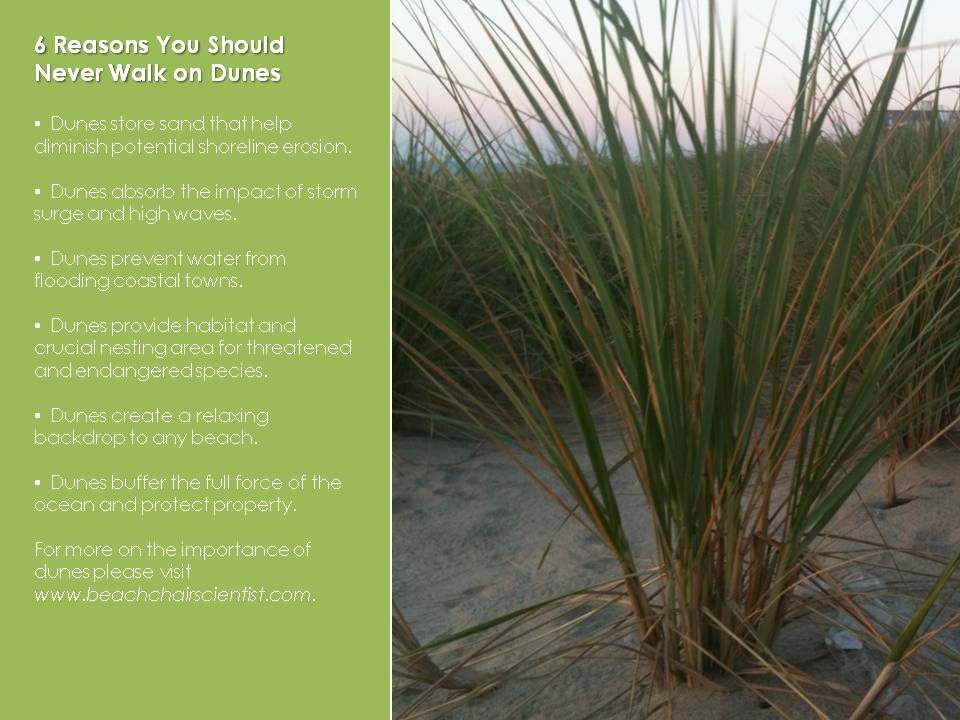 For more on dunes, their importance and role in beach ecology, check out the post "From Sandy, coastal towns learn 'dune' diligence. Is it enough?" written immediately after Hurricane Sandy.