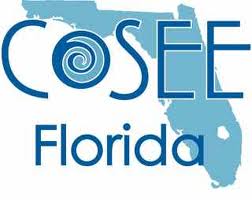 Movie makers … find a marine scientist with a paper published between January 1, 2008 and November 30, 2013. Marine scientists … find a movie maker with some serious skills for interpreting science. Have the dual set of skills? It's time to get to work.
The Center for Ocean Sciences Education Excellence (COSEE) Florida is sponsoring the Ocean 180 Video Challenge contest.  I love this idea, not only because it promotes science communication skills and teamwork, but because the judges who will pick the final three videos are potential future ocean scientists … 6th-8th graders from classrooms all over the globe!
Also, it doesn't hurt that they entice you with a cash prize (but, you didn't get into marine science or movie making for the money, did you?). The top three video abstracts will receive cash prizes of $3,000 (1st place), $2,000 (2nd place) and $1,000 (3rd place). All entries must be received by 11:59 p.m. PT on December 1, 2013.

Which fields of ocean sciences are eligible to participate?
The Ocean 180 encourages scientists from all fields of ocean science to participate in the competition, including (but not limited to) the following:
Biological oceanography/marine biology: plankton, benthic organisms, biology and ecology of marine and estuarine invertebrates and vertebrates, ecology, taxonomy, molecular biology.
Physical oceanography: currents and waves, air-sea interactions, ocean modeling, near shore and coastal processes, bio-physical coupling.
Chemical oceanography/marine chemistry: trace elements, isotopes, nutrient dynamics, organic substances, gases.
Geological oceanography/marine geology: geophysics, sedimentology, paleontology, sediment dynamics.
Marine pollution: analysis and monitoring of pollutants, fates of contaminants, aquatic toxicology, ecotoxicology.
Marine policy: regional, national, and international marine policies, management, regulation, and protection of marine fisheries and resources, conservation and use of marine resources.
Find the complete set of guidelines and more FAQS for submitting a movie and for teachers interested in having their classroom judge at http://ocean180.org/. I cannot wait to check out the winning entry … Good luck, everyone!