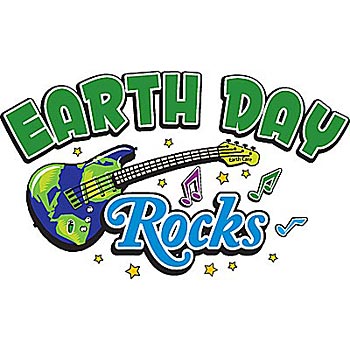 On the east coast this weekend it is supposed to be beautiful out! So, whether you're getting ready for a run, taking a drive to the beach, or participating in a stream clean-up … here are some tunes (in no particular order) to get you inspired by the outdoors and some that will have you amped to make a difference!
1. & 2. Beatles: Mother Nature's Son & Octopus' Garden

3. Joni Mitchell: Big Yellow Taxi
4. & 5. Marvin Gaye: What's Going On & Mercy, Mercy Me
6. Johnny Cash/Beach Boys: Don't Go Near the Water
7. Cat Stevens: Where Do the Children Play?
8. Eddie Vedder: Society

9. Eagles: No More Walks in the Woods
10. Imogen Heap: Earth
11. Jamiroquai: Virtual Insanity
12. & 13. Jack Johnson: The Horizon Has Been Defeated & With My Own Two Hands (w/ Ben Harper)
14. & 15. Michael Jackson: Man in the Mirror & Earth Song
16. & 17. Kenny Loggins: Conviction of the Heart & This Island Earth
18. Xavier Rudd: Messages
19. Ray LaMontagne: How Come
20. Ben Harper: Better Way
21. Buffalo Springfield: For What Its Worth
22. Sheryl Crow: Gasoline

23. John Mayer: Waiting On the World to Change
24. Sarah Harmer: Escarpment Blues
25. George Harrison: Give Me Love Give Me Peace
26. Dar Williams: What Do You Love More Than Love?
27. Ani DiFranco: Animal
28. Jackson Browne: Before the Deluge
29. Cool Change: Little River Band
30. Neil Young: Natural Beauty

31. & 32. John Denver: Rocky Mountain High & Country Road
33. Jimmy Buffett: Mother Ocean
34. Otis Redding: (Sittin' on) The Dock of the Bay
Have some more to add to the list? Please comment!