I am so excited to be in a town that is committed to reducing the use of plastic. Oak Park, IL will be implementing a 10-cent tax starting January 1, 2018. As trustee of Bob Tucker noted in August 2017, "What we're really trying to do is change habits."   Change for the good lawmakers … my favorite. Why should we care about changing the way we use plastic?
If you want something MUCH more entertaining, and probably up-to-date, than my list of quick stats above here are some must-see films that are worth downloading for the treadmill or even showing in the classroom or your next community event.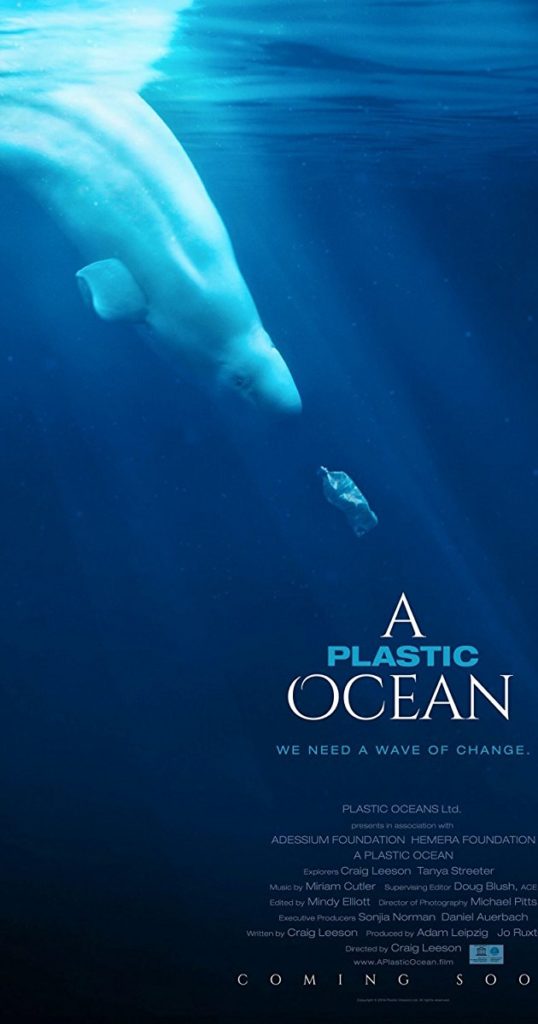 A Plastic Ocean (2016/1h 40m/Netflix): Documents the newest science, proving how plastics, once they enter the oceans, break up into small particulates that enter the food chain where they attract toxins like a magnet. These toxins are stored in seafood's fatty tissues, and eventually consumed by us.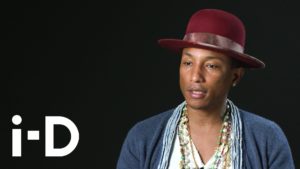 The Plastic Age: A Documentary feat. Pharrell Williams (2014/17m/YouTube): We all talk about the Stone Age, the Iron Age and the Bronze Age, but what era are we living in right now? People are starting to refer to us as the – far less romantic – Plastic Age.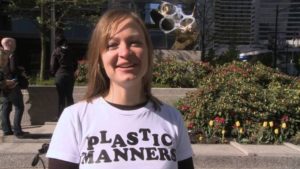 From the Waste Up – Life Without Plastic (2013/1h 16m/Vimeo for $4 rental or $8 purchase to download): Follows the lives of 19 people as they attempt to live without plastic. It explores the concepts of consumerism, waste, and convenience as well as the great abundance in going without. Live vicariously plastic-free as you watch these families navigate through this disposable world.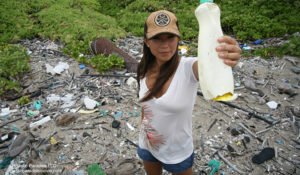 Plastic Paradise – The Great Pacific Garbage Patch (2014/1h 25m/for purchase but also available on YouTube): Thousands of miles away from civilization, Midway Atoll is in one of the most remote places on earth. And yet its become ground zero for The Great Pacific Garbage Patch, siphoning plastics from three distant continents. In this independent documentary film, journalist/filmmaker Angela Sun travels on a personal journey of discovery to uncover this mysterious phenomenon.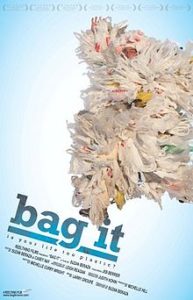 Bag It (2010/78m; educational version 45 and 65m): What starts as a film about plastic bags evolves into a wholesale investigation into plastic's effects on our oceans, environment, and bodies. We see how our crazy-for-plastic world has finally caught up to us…and what we can do about it.
UPDATED:
Also, an important addition to the list I forgot about is Smog of the Sea. You can get a free download link for the film, released in 2017, here. The music and cinematography (in part) are by the musician Jack Johnson and as the film overview summarizes, "The Smog of the Sea chronicles a 1-week journey through the remote waters of the Sargasso Sea. Marine scientist Marcus Eriksen invited onboard an unusual crew to help him study the sea: renowned surfers Keith & Dan Malloy, musician Jack Johnson, spearfisher woman Kimi Werner, and bodysurfer Mark Cunningham become citizen scientists on a mission to assess the fate of plastics in the world's oceans."
---
Oh, one more here. I am hoping to catch Straws SOON … maybe I can bring it to my new town and more change will come:
Straws (2017/1h 10m): "I highly recommend STRAWS as an educational and entertaining film about plastic pollution. Its brisk and engaging storytelling uses humor, fairness and heart to inspire plastic use changes we all can do…especially no plastic straws!" – Actor and Environmentalist Ed Begley Jr.
UPDATED: I actually just requested a free download for preview purposes so I'll post on that later this week. Thank you #strawsthemovie.
I am really hoping that since folks finally are able to let go of plastic bags and soon straws that balloons will be around the corner. Anything that's more harm than good is not worth it … kids don't know if they just don't see them. Check out some alternatives to balloons at your next celebration here.