The 3,000 species of nudibranchs (noo-duh-brangk) boast more colors than a box of Crayola crayons and most nudibranchs "live no more than a year and then disappear without a trace, their boneless, shell-less bodies leaving no record of their brief, brilliant lives".
These sea slugs are found all over the world and range in size from a quarter of an inch to just about a foot. The word "nudibranch" means "naked gills". A name appropriate since their gills are exposed prominently outside of their bodies (not covered like other sea slugs).
These gastropods are remarkable for their defense mechanisms. A listing and description of some are listed below along with some select images of these brilliantly colored sea slugs.
Warning coloration: Bright, contrasting pigments warn prospective predators they're are inedible.
Skin: They can be can be tough-skinned, bumpy, and abrasive.
Toxic secretions: Some feast on poisonous sponges and then absorb the toxins into their body which are secreted later when disturbed.
Stinging cells: Some accumulate the stinging cells (nemocysts) from their prey (e.g., fire corals, anemones, and hydroids) and then the stinging cells are emanated from their own body when distributed.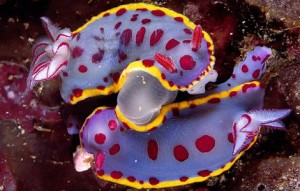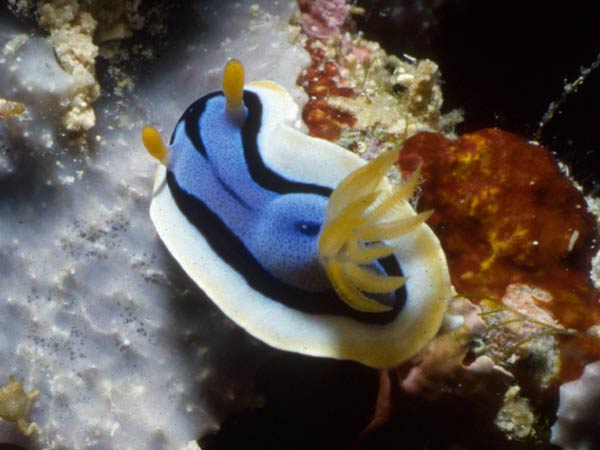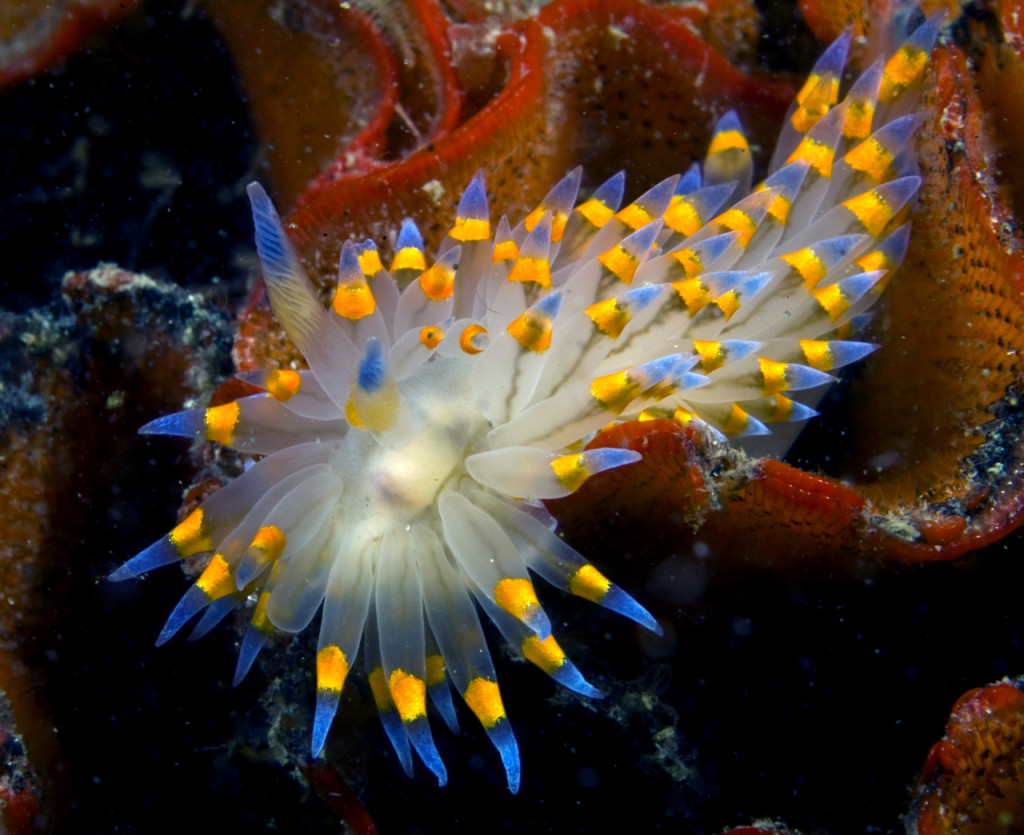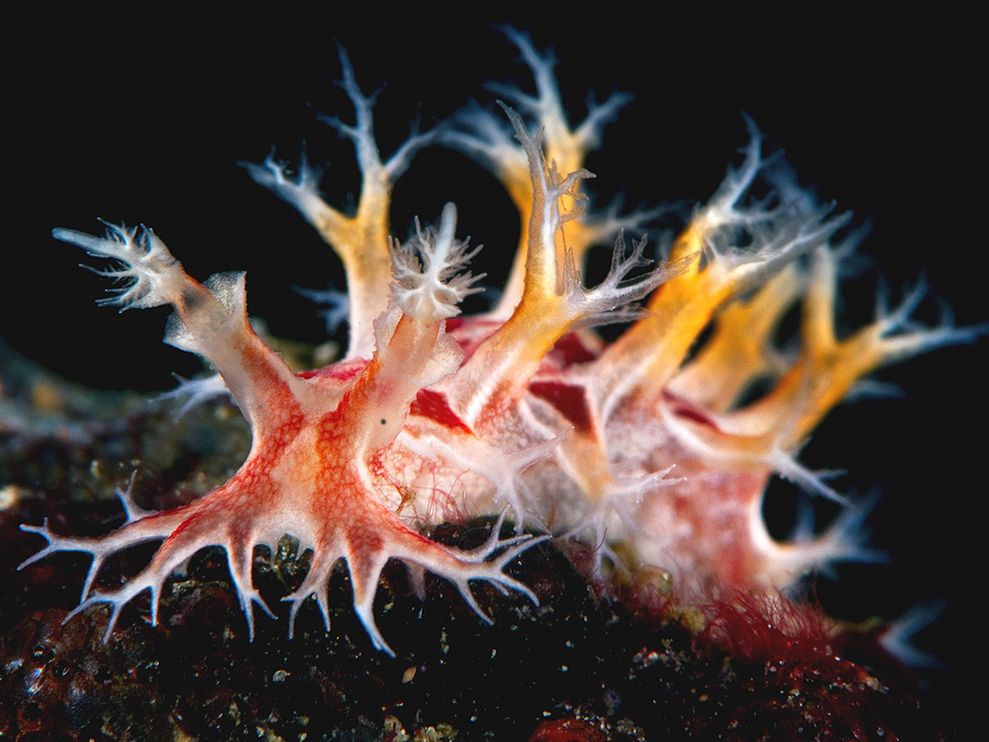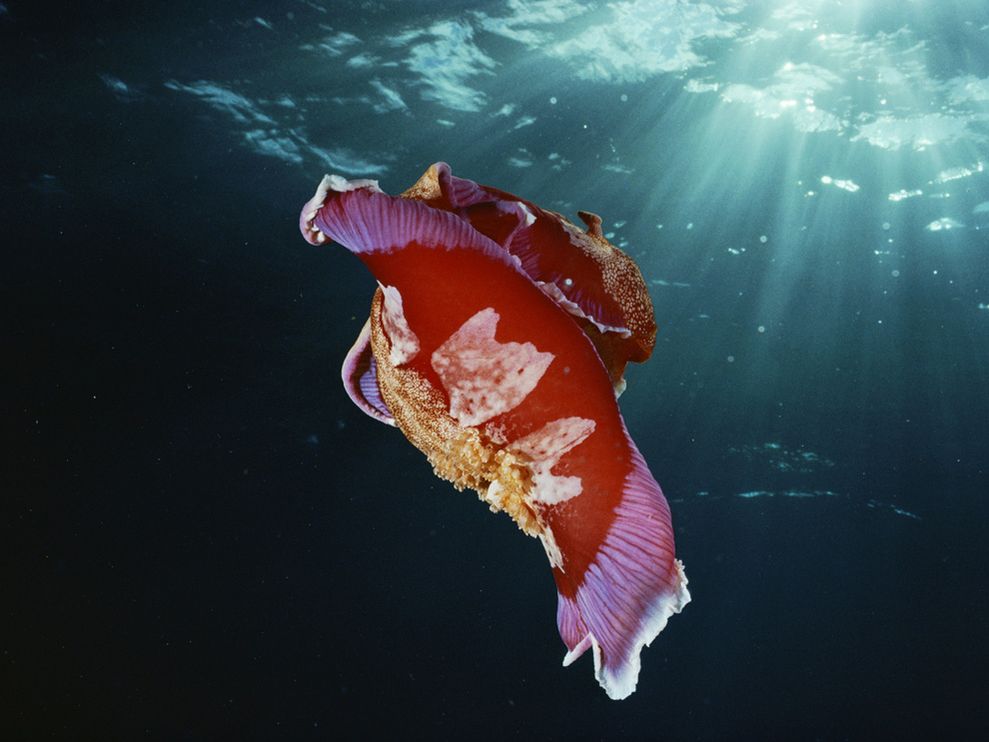 I must admit that the title and inspiration of this post came from the book "The Highest Tide" (2005) by Jim Lynch. If you have time this summer it's a must read if you think you might enjoy an homage to Rachel Carson secretly embedded in a coming of age story set along the coast of Puget Sound.
Image (c) top to bottom:
http://kids.nationalgeographic.com/kids/photos/strange-underwater-creatures/http://oceanexplorer.noaa.gov/explorations/05deepcorals/background/chemical_ecology/media/nudibranchs.htmlhttp://www.nsf.gov/news/mmg/mmg_disp.cfm?med_id=71085http://www.nationalgeographic.com/wallpaper/ocean/photos/nudibranchs/nudibranchs02-tritonia/http://photography.nationalgeographic.com/photography/photo-of-the-day/spanish-dancer-nudibranch/