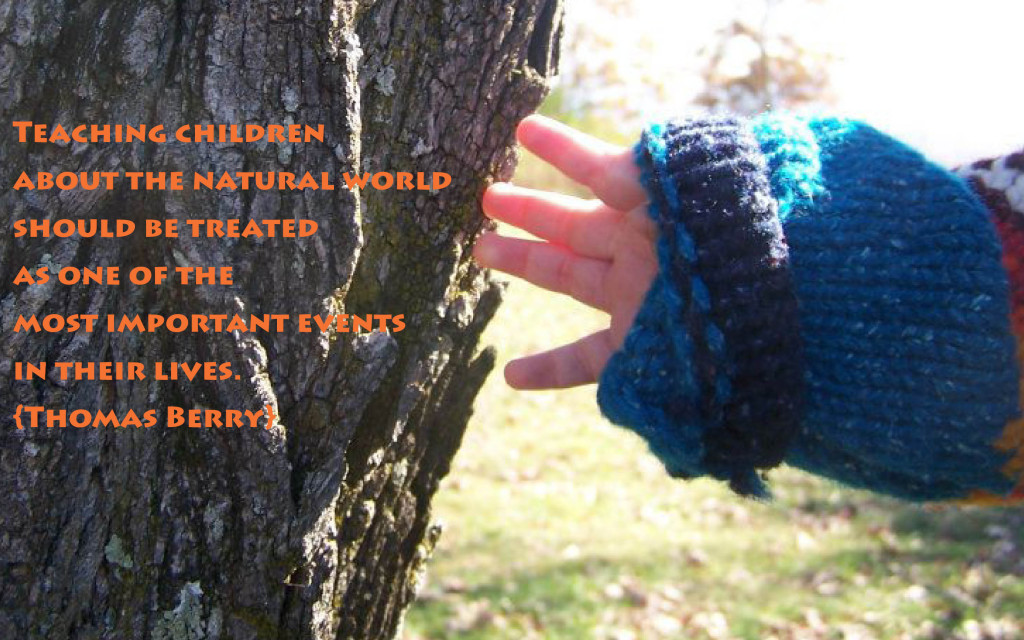 If I had to nail down three themes for this blog I would say marine science, ocean conservation, and environmental education would encompass all 406 posts. This one is dedicated to environmental education and more specifically a new initiative that I am a strong advocate for – not only one week out of the year – but, everyday! This is the first year of the program 'Take a Child Outside' Week (September 24 – 30 annually), an initiative of the North Carolina Museum of Natural Sciences (NCMNS) and is held in cooperation with partner organizations across the U.S. and Canada. I'll certainly be participating in the movement as a parent (as I do most days because we're lucky enough to live off a beautiful county park in Northern Virginia – as a matter of fact, my daughter's pudgy little hand is above!), but wanted to do a little more about spreading the word before the last weekend of 'Take a Child Outside' so I am blogging about it.
'Take a Child Outside' Week is set up to dissolve barriers that inhibit children from exploring the natural world. Ultimately, the goal is to share resources and ideas with parents, teachers, and other adults to help children across the country develop a better understanding and appreciation of the environment, as well as foster enthusiasm for exploring outside.
My angle for this one was easy. Since its in the first year I was curious how 'Take a Child Outside' Week was conceived. I brought in a former Florida Atlantic University graduate school classmate and one of the smartest and hardest working individuals I am lucky enough to know, Beth Cranford, who also happens to be an educator at NCMNS. She tracked down how the program got started from Liz Baird, Director of Education for NCMNS.
Question: Who came up with this idea of 'Take a Child Outside' Week?
Liz Baird: I came up with the idea one night in the spring after meeting Richard (Louv) during his book tour. He had spent the morning with several Museum staff at our field station. We shared stories of being outside as children, and it made me think about what we could do to connect kids with the outdoors. The Museum staff members are extraordinarily skilled at getting people excited about nature, and being outside, and I knew there must be a way to share that enthusiasm. As I was walking my dog one beautiful spring evening I saw the glow of the television screens behind closed doors, but no children outside. I thought to myself "There is a national "Turn off the TV week" – what if there was a national "Take A Child Outside" week?"
I ran the idea by Richard Louv and he was so excited he wrote about it in his column in the San Diego Sun Times. At that point we did not have a website, or even a date set! There is nothing like getting calls from across the U.S. from folks that want to join you in a project to make the project happen! We received some funds from the non-profit support group of the Museum, hired a GIS savvy web firm and began promoting 'Take a Child Outside'. We really thought this would be a small, North Carolina based pilot year, but the concept has caught on and we have partners across the U.S.
I also wanted to share Beth's thought on the importance of 'Take a Child Outside' Week. She says, "It seems that children today are spending less time outside exploring nature than they have in past generations. And I know how important it was for me to play outside as a kid. Added on top of that, research shows that spending time outside as a child helps form adults who make environmentally responsible decisions".
I'd like to send an enormous wealth of appreciation and gratitude to Beth for coordinating this information – Thank you!
Want to get involved? Here is a link of fantastic ideas to spark your imagination as you 'Take a Child Outside'.