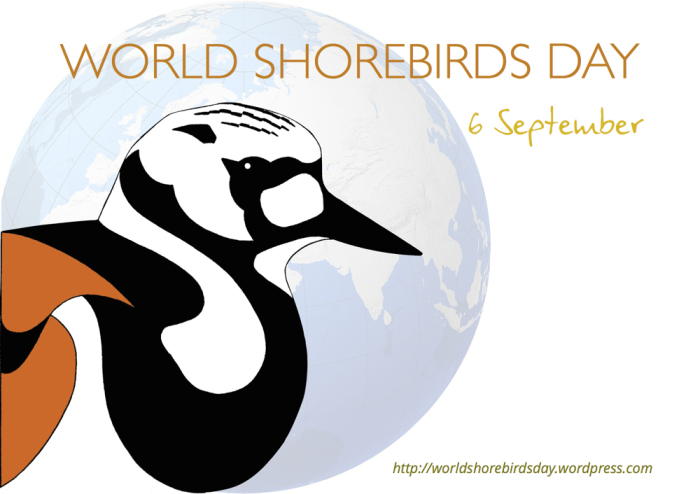 My husband isn't happy about this … But, recently, I have found a new love of birds. It's because we live in the woods and not near the ocean, so those flighted friends have stolen my heart just like fish did back some many years ago. My husband thinks it is hysterical since we grew up in Cape May County, NJ and birders are synonymous with "tourists", a group to which locals have a love/hate relationship. But, I don't care … I can hardly contain my excitement for this Saturday – during World Shorebirds Day!
The celebration was proposed and organized by György Szimuly, a well-known bird conservationist based in Milton Keynes, England. Szimuly set out to promote and celebrate shorebirds.
Find out the differences between a seabirds, shorebirds, wading birds here.
"The idea to hold a World Shorebirds Day was inspired by the ongoing conservation issues we have been facing," Szimuly said. "I think that setting a commemorative day for shorebirds will give conservation bodies and individuals another chance to educate." He continues that "This is not particularly a citizen science program, but rather an effort to raise awareness for the importance of regular bird monitoring as the core element of bird protection and habitat conservation."
"I think the global shorebird counts are a good get-together event," Szimuly said. "I asked birdwatchers to book their site now, where they can go counting shorebirds on the 6th and 7th of September." There are hundreds of sites and counters already registered for the World Shorebirds Day. The 'booked' sites can be seen on the event's Google Map. https://mapsengine.google.com/map/edit?mid=z3yRwAVo2mAw.k42bDqIRe7a4.
Follow the activities and learn how to submit data of World Shorebirds Day on the website blog and Facebook page.