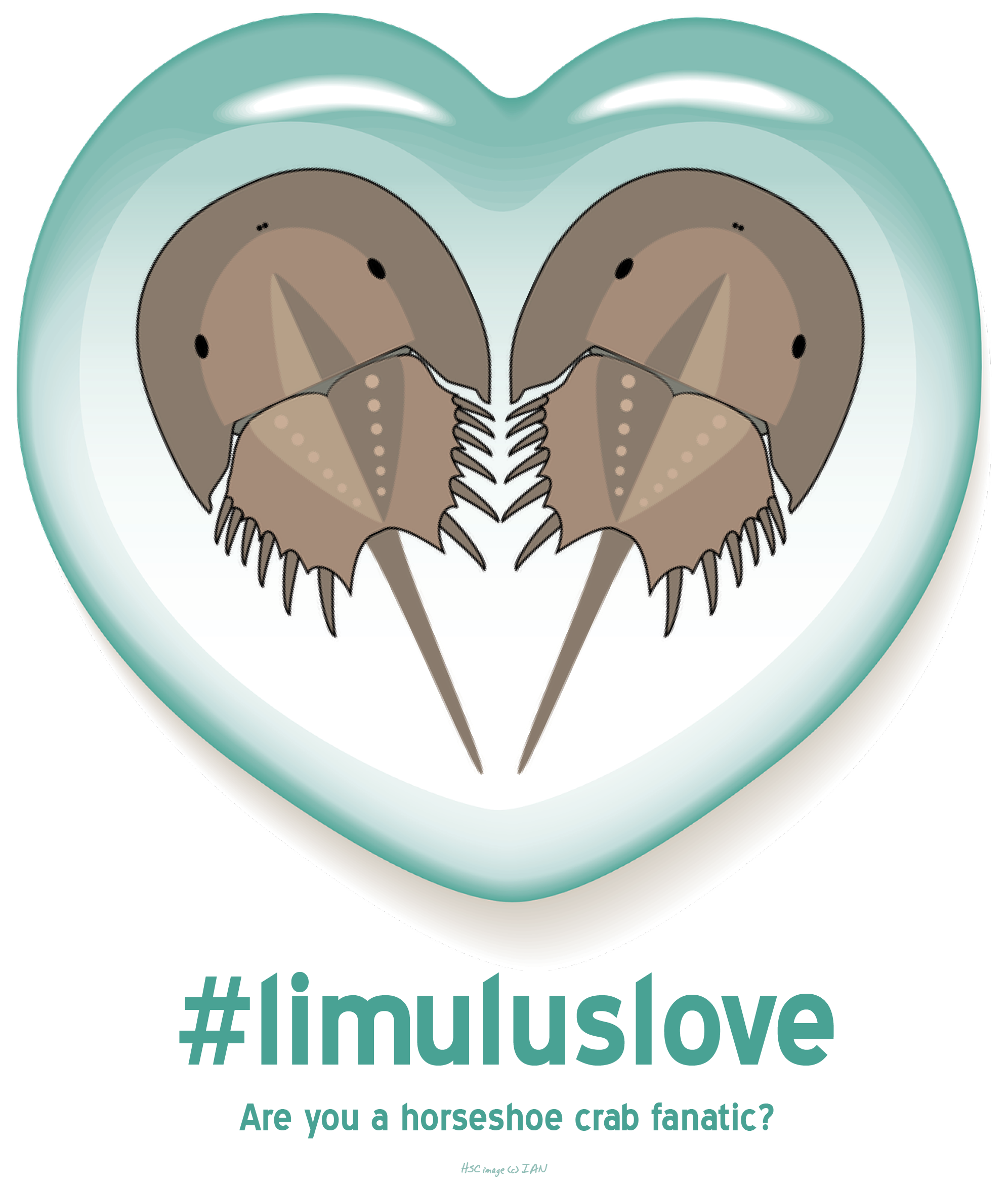 No joke. I like horseshoe crabs, but not more than my family. Especially my mom. Let me tell you a story about how incredible she was one particular evening in early June. It was probably about 2002 and I was a seasonal employee for the NJ Division of Fish and Wildlife. The job was awesome in every sense. Except the hours … either really early for tagging stripers along the Delaware Bay or really late to survey HORSESHOE CRABS!
In case you haven't heard watching the horseshoe crabs come up to the wrackline to spawn is an incredible experience (check out my post on the short and sweet of horseshoe crab spawning here). You might see some Limulus polyphemus the nights near a full moon or new moon right as the sun is going down. But, it's not until the tide is at its highest point that the ancient fossils really come out of their hiding spots.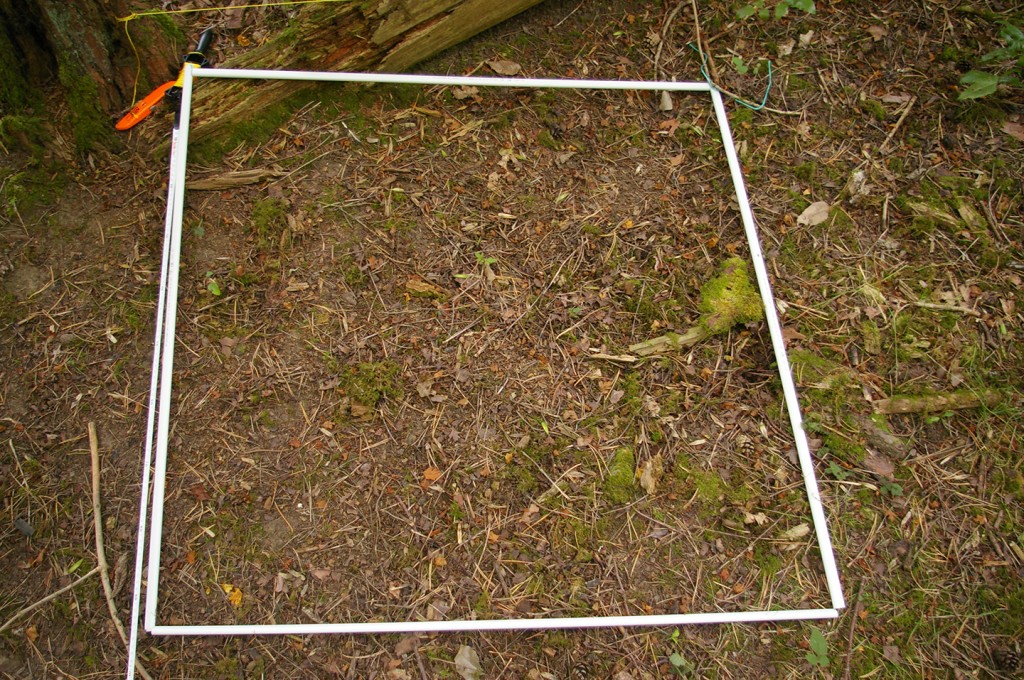 My co-workers and I went about as normal for this event and used the  quadrat to estimate the amount of females and males every six steps (the females are much bigger!). We'd log the numbers on a clipboard. After the length of the beach that was our responsibility we'd head home. It was about 2am one particular morning when we finally made it back to the van. I also worked as a waitress in the summer so it had been a long day. The data sheet was my responsibility. It blew away. It's really windy by the sea usually!
We didn't fudge any numbers. I went back the next night … but, not alone. My amazing, overprotective mom came with me. After all, I had to drive about an hour to a small town along the Delaware Bay in the middle of the night. It was going above and beyond. I mean, she's not a nature-type so this was in pure mama bear mode that she made the trek with me. It was incredible … my mom was totally amazed by the phenomenon too. One minute there were about fifteen horseshoe crabs and the next hour as soon as high tide occurred they were covering the beach! That night I was able to share my love of teaching and horseshoe crabs with someone I loved. She exuded such enthusiasm that I have no doubt it's one reason I keep this blog and it's focus of all things horseshoe crabs going. She might have been pulling my arm and thought the whole experience was really gross and icky, but parents know how to let their kids shine and that's just fine with me.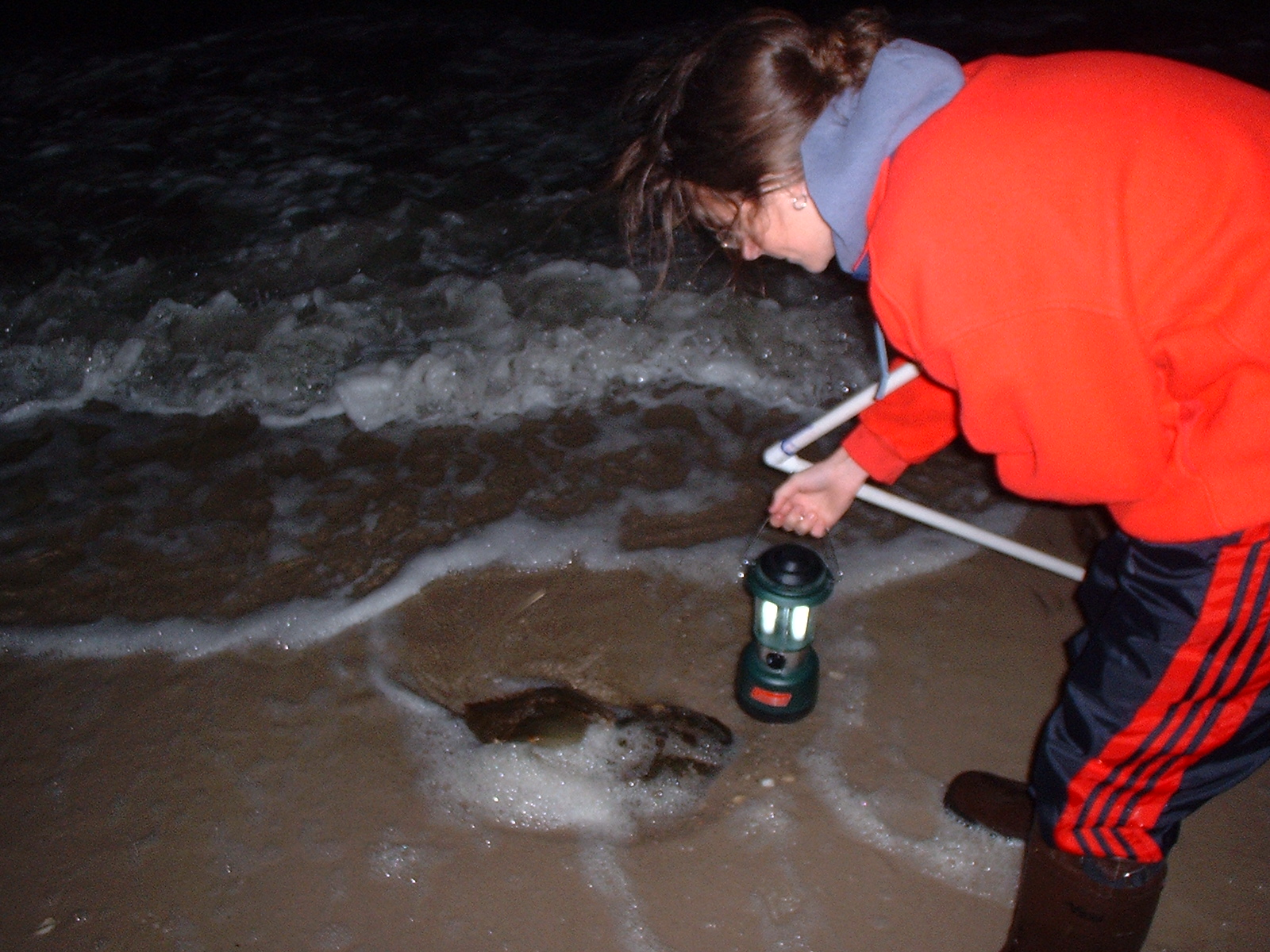 NOAA'S Ocean Today provides a great view of the field experience, too. Yes, I did wear a headlamp like those citizen scientists.
What citizen science projects have you participated in lately? Check out what's going one here.