On this website I've written about climate change extensively over the years. Sea level rise is a settled fact and 10 justifications ocean acidification is a serious concern were posts from five years ago and still very timely topics. But nonetheless it still seems like a subject that I tend to hesitate or stall when speaking to family, friends, and neighbors. It's not that I fear that I might stumble upon skeptics or deniers but my technique for crafting the conversation with confidence just isn't there. As a formal educator in the classroom I tended to have plenty of confidence as I was in a setting where I could do demonstrations and present and discuss realtime data often. I was very excited to stumble upon the Climate Stewards webinar on Teaching the Science & Rhetoric of Climate Change: Strategies, Pitfalls, and Keeping Your Chin Above Water in Turbulent Times presented Dr. Krista Hiser and Dr. Wendy Kuntz from the University of Hawaii, Kapi'olani Community College.
Sometimes I tend to make evening webinars a background while working on other projects (Shhh …!), but, I was taken and envious of the course these professors had developed. You see Dr. Hiser is a professor of Composition and Rhetoric and Dr. Kuntz is an Associate Professor of Biology and Ecology. This is a marriage made in heaven for science communication and all of their students! In the presentation for their class they discussed the importance of this relationship and is highlighted in the class overview "Climate change is complex and multi-faceted. Student learning is most lasting and positive when reinforced across disciplines."
An important aspect of the class they talked about was a service learning project so I've given up hope of taking it online anytime soon. However, my amazing takeaways (i.e., as a person that wants to keep it simple for the readers here) were some ideas on how to be poised and self-assured when skirting around the discussion of climate change. The professors brought up the controversial DYK that the Associated Press states that "to describe those who don't accept climate science or dispute the world is warming from man-made forces, use climate change doubters or those who reject mainstream climate science. Avoid use of skeptics or deniers." When I heard this a light came on for me … I thought well in any discussion all I might need to do is erase some doubt by pointing to mainstream climate science. Sounds easy? But, any audience is going to have to have an understanding of Earth's Energy Balance. When I think of the Earth's Energy Balance I tend to think of the atmospheric and water cycle with man-made ingredients such as deforestation and fossil fuel emissions added. This is a relationship that is clearly unbalanced and can be linked to an increase in carbon dioxide emissions since the Industrial Revolution.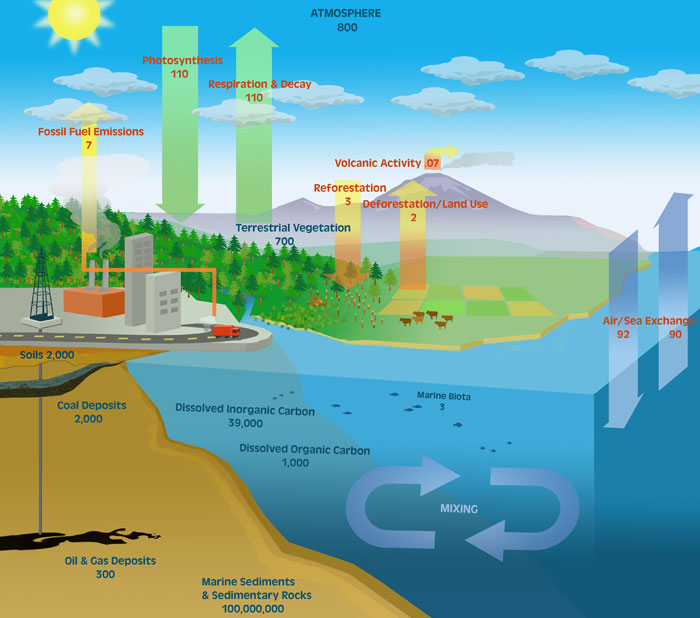 The next part of the webinar included some advice on what would be most effective in conversations with confidence. Here are five ideas that I hope to practice in my new Chicagoland home:
Commit to having at least 3-5 facts that you can understand and CAN REPEAT
Provide measurable actions someone can do
Create a metaphor for what climate change is to you or your local audience
Name some of the impacts in your local or national area
Define what climate change may do in 20 years in your area
Some ideas that I will plan to avoid will be:
Stray from green rhetoric such as "the future", "children" and "the earth"
Avoid any debate
Thank you to everyone at NOAA Climate Stewards, Dr. Hiser, and Dr. Kuntz for this important and informative webinar. You can listen to the webinar here. If you have any other strategies or ideas for effective climate change discussion please share below!