One idea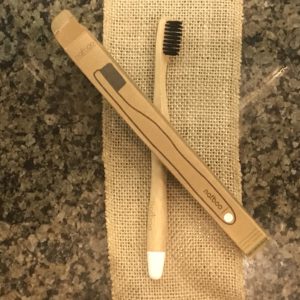 I had when I started this website almost ten years ago was that I wanted to make science simple and accessible. I hope I have created a place where questions on anything from barnacles to whales can be answered in a knowledgeable no-nonsense or overly jargon tone. My secondary goal has also been to create awareness about ocean-related issues which would lead into actions. Maybe you like watching movies and visiting the shore and understand that there is concern for the ecosystem.
What I have now for the month of November is a series of posts on quick and useful actions you can take in the kitchen, bath, laundry, garage, during the holidays, and around your community to change behaviors and lessen your impact. Each one features products that are tried, true, and tested but I am not being paid. Please read, share, and feel free to comment if you have other strategies.
I am a big fan of Preserve triple razors and toothbrushes but upcycling should not be the reason for litter reduction. We can also consider new options instead of plastic. I am getting used to the idea of bamboo everything. Bamboo while being quite renewable can also be an invasive species. You want to look into each company to see how it's harvested and where it comes from. One bamboo options for toothbrushes is made by natboo. Not only are they 100% biodegradable but they are also a good conversation starter too because the bristles are CHARCOAL black. It's cool and you should definitely check them out. GIVEAWAY: I have two (one pink and one white with two holders) ready to send to a winner of a giveaway. Just subscribe to the mailing list by the end of the month. If you've already subscribed you are still a part of the drawing. It'll be like an early Christmas present for you mouth. 
Install a dual-flush conversion kit. Install of low-flow shower head.
Watch the products you use. Many of them may contain micro beads.
DIY laundry detergent not only cuts down on plastic but reduces chemicals into the waterways.
Wash a full load of clothes in the washing machine. Don't just do a small load. Also, make sure to use a liquid detergent. They're phosphate-free. Settle for not washing your clothes so often, too. Fibers from synthetic materials are making their way into the water.
If you dry clean make sure to do it in bulk to save on the plastic wrap cover. You can probably hand back the wire hangers as well.
All of the Action Project Ideas:
If you're already a regular subscriber – thank you! If not, please take the time to add your email address to the subscribe option at the top of the right hand column. Don't forget to follow on Twitter, Instagram, or Facebook.